Which Website Hosting Company Provide Five Minutes WordPress Installation?
WordPress is an open source for CMS (Content Management System). It has been initiated in the year 2003 and was normally used as a blogging system to improve the printing designs, fonts, and designs of everyday writings. Like this number of users were limited. But now WordPress has become very popular and taken into consideration as one of the most popular CMS. It's been developed in such a manner that the application will be no longer limited to a blogging tool. And it is also capable of featuring numerous of features.
What is WordPress?
WordPress is been built on the general scripting language referred to as PHP and it helps in that helps in producing effective sites, along with database management system referred to as MySQL. WordPress is one of the leading CMS (Content Management Systems) nowadays. And WordPress is available with numerous of plugins, widgets, and themes. WordPress provides you with more of control on how you would like your website to look, and it also offers more features for presentation material for your site.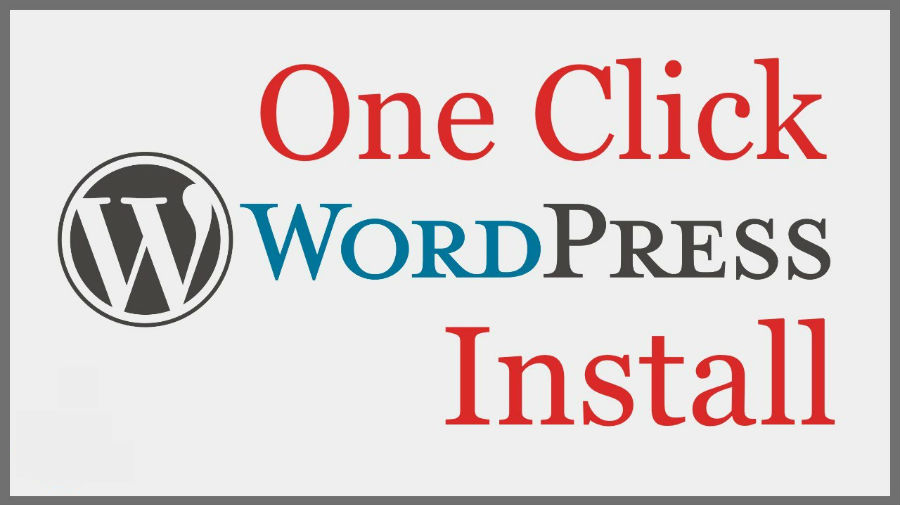 HostingRaja One-Click Installation:
In HostingRaja we offer one-click installation and it permits you to install a particular software with one or fewer front-end steps and safeguarding you from the lengthier commands and difficult procedures. With the help of one-click installation, the procedure for installation is finished at the right time. Softaculous is a platform that helps you to install your required software with the 1 click installation.
Softaculous is an auto-installed software and it is compatible with most of the control panels situated on the server. The softaculous is good for website hosting. Softaculous has almost all the required scripts that a client may require it to have on the server and the scripts are increasing every day. Softaculous will be compatible with most of the control panels such as Cpanel, Plesk panel and much more.
HostingRaja WordPress Hosting:
In HostingRaja we offer fully managed WordPress hosting as a part of shared WordPress web hosting. That means, we'll install and set up the WordPress for our clients on their WordPress hosting plan. We also offer WordPress theme which costs Rs. 6000 for free along with our WordPress website hosting plans. Our team members will manage the WordPress and offer backup and restore for your WordPress website. We also add good security for your WordPress, and it is one of the unique features of our services.
With our hosting plans, if you need to add any functionality to the website, you will be able to easily add the functionalities just by clicking the installation button which is available in the plugin section. If you need to add polls, quiz functionality, testimonial, contact us page, image gallery, video gallery or any features can be added by anyone in less than a minute without having any technical knowledge.