Which is the Best Web Hosting Plan for a Website?
Which is the suitable Plan for a Website and options available?
The selection of a web hosting plan depends on the requirements of your website, if you have a big website with huge amount of traffic per day, you can go for VPS (Virtual Private server) hosting plan, if you are having a website with less traffic or just a startup website you can go for shared hosting package.
Here is a breakdown of various types of web hosting services you can choose from:
Shared Server hosting: This is one of the most affordable and widely used hosting option available, as your web page is stored on the same server in which multiple websites are stored on. This type of hosting is ideal for small businesses, personal websites and blogs.
Virtual Private Servers: In a VPS environment, the hosting provider splits a single server into virtual server, in other words we can say that each and every website is hosted similar to a dedicated server at the same time sharing a web server with few other websites.
Cloud Server Hosting: In cloud plan, your website will be hosted on multiple server rather than one single server. Cloud is costlier than shared hosting but it is less costly than Virtual Machine.
Dedicated Server/Hosting: This is one of the most costly hosting option available because this type of hosting plan is best suitable for large business and enterprises with huge amount of traffic and visitors. It is costlier than all other types of hosting plans.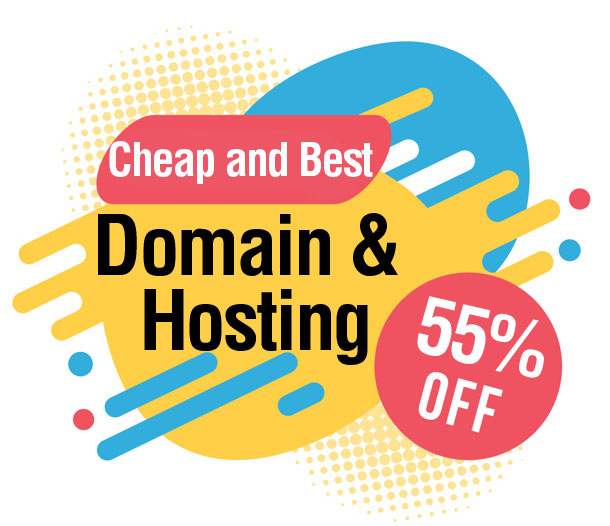 Top Features you should look for in a Web Hosting Service
While price is the crucial factor you should keep in mind, there are numerous of other features you should look when choosing a hosting provider for your website:
Storage Space and bandwidth
The amount of web storage space and bandwidth you require relies on what kind of data you plan to host on your website. If you are planning to use lots of images, pics and videos with high-resolution or you have huge data to host, it is good to go for more storage space. Bandwidth also known as data transfer, determines how fast information and data travels to and from your website. For that reason if you have a huge amount traffic, media files or downloadable files on your website, you should consider a hosting plan that comes with huge amount of bandwidth.
Security is one of the top factor you need to consider while choosing a web hosting plan for your website, especially for those that have an eCommerce website or online store. If you are managing eCommerce website you need to choose a highly secured hosting plan. Always choose a hosting plan comes with 256 bits SSL encryption with higher level of TLS v1.1 or higher , going to become the PCI standard from June 2018.
Even if you do not require an eCommerce store or website, you must get a SSL for your website. In case you do not have SSl for your website, Google will display "Not Secure" in your URL in address bar. We offer free SSL with our web hosting packages.
Automated backups & Restore
The best web hosting service always comes with regular backups and single click restore option. Daily backups means that in case your website get hacked or compromised, you can easily get back your website and all the information easily. AT HostingRaja we provide free daily/Weekly backups with our all web hosting packages.
It can be the distinction between a hour long blackout and one that endures days as you recreate the site content. Additionally, it's useful for true peace of mind.
Before selecting any hosting company make sure to check the customer support provided by them and ensure that you can trust your provider to respond to your requirements as quick as possible and knowledgeably. Most of the companies claims to provide 24/7 support but in reality you will not find it. At HostingRaja we offer 24/7 customer support via, email, toll-free, live chat, ticket system as well as huge knowledgebase is also available to help you with any kind of questions.
Need more details about our best web hosting services in India! Feel free to contact us: 1800-258-8000 today.