Top 5 Common Web Terms Explained For Newbies
If you are planning to have online presence for your business, these days it is not possible to do this without owning a website or blog. Although there are numerous of popular free blogging platforms available such as WordPress.com but they these free platforms do limit in the sense of what you are permitted to perform. Therefore it is highly recommended to consider website hosting. One of the biggest trouble newbie webmasters face is the absence of knowledge related to technical terms used by various website hosting providers.
In this article we are going to share the most common terms of web hosting so that you can take the benefit of the offers like an experts, even you are a newbie in the hosting industry.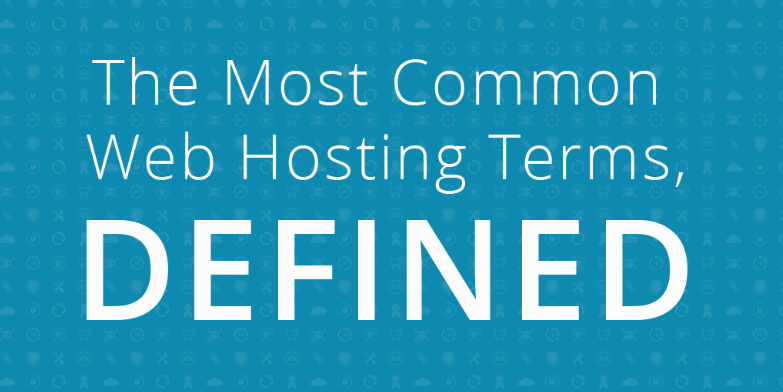 Website Domain Name: A domain name is an online address of your website. At the same time web hosting provider is a place to host your domain name, a domain name is your business's online address, same as a physical address, yet rather than a street name or number you are provided with a domain name for example yourbusiness.in. You can choose a domain name based on your interests, needs or the nature of your business. Popular web host like HostingRaja offer domain name for free of cost with hosting packages. As a substitute you can purchase a domain from domain name registrar.
Website hosting: Website hosting service is similar to owning your own online space for your website. Without owning a space on the web you can be found on the web it is a place on which your website and its data is stored.
In case you are a business owner or entrepreneur or professional blogger, you need to have a self-hosted blog or website in light of the fact that the Internet is immense right now and will just keep on growing. You can not stand to pass up a great opportunity for potential sales, business and clients because of the enduring movement the web gives.
When you buy website hosting service, you can simple upload files, data, images, videos, graphics to online space provided by hosting company and available your website to the million of users on the web.
Disk Space/Web Space: This terms refers to the space you are provided by web hosting hosting company. Usually the hard disk space situates on the computer systems of your selected web host, behaving as a web server of yours. Relying on the size of your web page, blog you might require more or less storage space. Most of the websites begin with a small hosting account and upgrade to bigger hosting service if needed.
Bandwidth/Data transfer: One of the best way to visualize bandwidth is to compare it to the number of traffic and visitors you get to your website each and every month. The more the amount of traffic you get, the more data will be consumed. Suppose your website is 50 KB in size in that situation each individual visitor of your website will consume 50 KB of data. This multiplies by the total amount of visitors you received on your website each and every month.
In case you use the entire amount of bandwidth allocated by hosting company and exceeded in the given period of time you will be charges extra amount by your selected web host. One of the ideal way to monitor your usage data is by utilizing the web stats option available in the cPanel tool
cPanel Control Panel: in simple words a cPanel is a tool in which you can manage and control your website and its maintenance related tasks. cPanel is a Linux based control panel. In case you are going to use Windows you will get Plesk panel.
Today, if you are looking to buy web hosting solution for your business then here at you, can easily compare our web hosting solution with other plans, and thus you can easily choose the best plan as per your requirements. Not only that we also provide the best and latest security features with our servers. We also provide 99.9% server uptime with 24/7 customer support via phone, chat, email and ticket system.
Looking for best web hosting solution for your website! Contact us today: 1800-258-8000 and best in class website hosting service at cost-effective rates.