Top 10 cities in India for business
India is the world's seventh largest economy in terms of GDP and it is the third largest in purchasing power parity (PPP) terms. It is one of the fastest growing majority economies in the world.
However, in recent years, the country has also emerged as a leading center for cutting-edge technology and disruptive innovation. India currently has the world's largest youngster population, and its booming startup culture is driving the nation's economic growth. If you are planning to start a business, then here is a comprehensive guide to the best possible place to start it.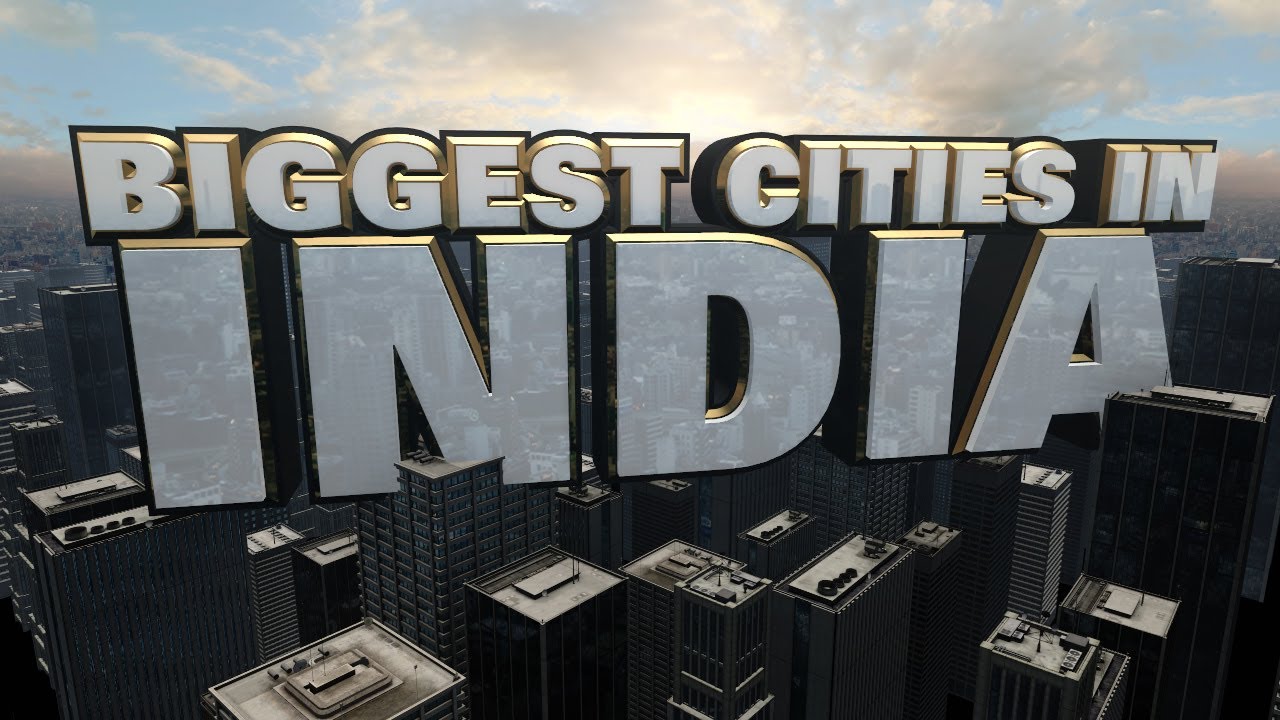 1. Bengaluru: Bengaluru is a Silicon Valley of India is the nations largest IT services exporter. Major tech companies such as Infosys, Wipro, and ISRO are headquartered here. The country's leading educational institutes such as Indian Institute of Science (IISc),National Institute of Fashion Technology, Bangalore, Indian Institute of Management (Bangalore) (IIMB),National Law School of India University (NLSIU), National Institute of Design, Bangalore ( NID R& D Campus), and National Institute of Mental Health and Neuroscience are also based here.
2. Gurgaon: Gurgaon is an industrial hub based in the National capital Region near New Delhi.The city has come a long way from the year 1970s when the Maruthi Suzuki India Limited established a manufacturing plant here. Currently, over 250 fortune, 500 companies call the city their home. Several international companies including Coca-Cola, Pepsi, IBM, American Express, Microsoft, and Bank of America have chosen the city as their India headquarters.
3.Hyderabad: Hyderabad is a widely called as the city of pearls, because of the peal and diamond trading center. In 2009 the World Bank Group ranked the city as the second best Indian city do business. Indian companies like Bharat Heavy Electronics Limited (BHEL), Hindustan Aeronautics Limited (HAL), Defence Research and Development Organisation (DRDO), Centre for DNA fingerprinting and Diagnostics (CDFD) are based here. Global conglomerates like Google, IBM, Yahoo!, Microsoft, Dell, and Facebook. Major Indian enterprises including Tech Mahindra, Infosys, Tata Consultancy Services and Wipro also have an office here. The city and its suburbs contain the highest number of special economic zones of any Indian city.
4. Delhi: Delhi is the capital territory of India. It is also the largest commercial center in North India and houses the country's largest and fastest growing retail industry. Construction, Power, and health from vital components of city's economy. Several consumer goods companies are having their headquarters in that city.
5. Mumbai: Mumbai is India's financial and commercial capital. Many of India's top conglomerates including Larsen and Toubro (L&T), Tata Group, State Bank of India (SBI), Life Insurance Corporation of India (LIC), Godrej and Reliance, and five of the fortune global 500 companies are based here.


6. Chennai: Chennai is called as the 'Detroit of India' for its flourishing automobile industry. In Chennai, 30% of India's automobile industry and 40% of the auto components industry is based here. Hyundai, Robert Bosch, Ford, Renault, Nissan Motors, BMW, and Mitsubishi have manufacturing plant here. Important financial institutions like World Bank, The Royal Bank of Scotland, Abu Dhabi Commercial Bank and Sumitomo Mitsui Banking Corporation have their offices here. Same for Telecom and Electronic manufacturing such Zebronics, Siemens, Doxconn, Wipro, Dell, and Nokia.
7. Ahmedabad: Ahmedabad is called as "Manchester of the East" for the textile industry. It's also known as one of the largest exporters of gemstones and jewellery in India. The Adani Group and Nirma have their corporate headquarters here. Two of the biggest pharmaceutical companies in India – Zydus Cadila and Torrent Pharmaceuticals are based in this city.
8. Bhubaneswar: Bhubaneswar has been ranked as one of the best places to do business in India by the world bank. The city emerged a flourishing trading and commercial center, in India. Software firms such as TCS, Wipro, Genpact, Mindtree, IBM, and Firstsource have their offices here. Add to that several small and medium size IP companies and business start-ups.
9. Coimbatore: Coimbatore has two special economic zones (SEZ) – the Coimbatore Hi-Tech Infrastructure (CHIL) SEZ at Saravanampatti and TIDEL Park near Peelamedu. The city boasts of the second largest center in India for Cognizant Technology Solutions and houses companies such as IBM, Ford, Dell, GmbH, Robert Bosch and Wipro. The city also has many engineering colleges that produce lakhs of young engineers annually.
10. Kolkata: Kolkata is the prime commercial and financial hub of East and North – East India. Top India conglomerates like ITC Limited, Coal India Limited, National Insurance company, Exide Industries and Britannia Industries are headquartered in the city. The city is also home to many industrial units operated by large public and private sector corporations.
As you saw these are the 10 cities where you can start your new business.If you want to start an online business than for that you have to register your business with a domain registration company or a hosting company which offers both domain registration and Hosting. Once the domain is registered then you have to buy hosting to host your website online. There are the different type of hosting from which you can choose the best for your website. There are many hosting companies so, choose HostingRaja the best hosting company which offers all the features and plans at an affordable price. HostingRaja is a best hosting company which offers all the features and plans including domain registration at an affordable price. It is an Indian company and has its servers in India.