Logo Design
Having a logo for a business in one of the best practice, because logo can be described as the face of a company. Moreover logo is that first thing that potential customer will notice.  And a logo is much more than just an image, it also represents the business and thus it helps to increase the brand value of a business. So by having simple and best logo for a business, there is more chances that someone will notice it and remember it the next time they see it. So a good logo should be versatile and scalable, and also has to be distinctive enough recognize easily through multiple media. You might come acorss lots of brand name, which are valued at 100s of crores of rupees, for those companies brandname is very very critical. That's many start up before even registering the company name, They would like to get their logo designed. It could be possible that, You can modify the logo at later stage.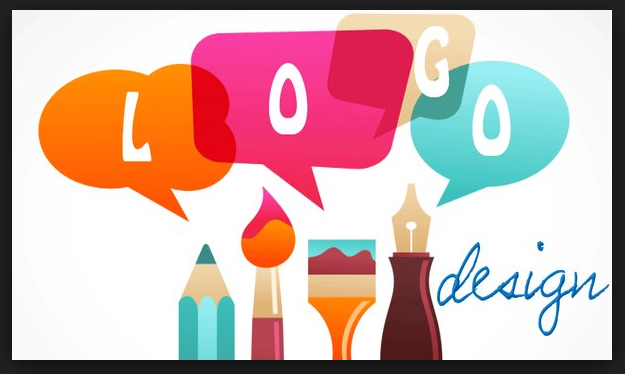 There is another important quality in a great logo design that is- they don't date easily. For example McDonald's logo was launched in 1960 and still today they exist. Similarly, your logo has to be unique and stand out in the crowd, without being egotistic or loud. With logos, you also need to add the details about your business. And today you can easily design your business logo by using the right graphic design software. To design a logo you no need to be a graphic designer or a computer expert, if you search on the internet you will find the right tools to create a memorable, professional and logo.
Here is how you can design the right logo for your business:
1. Business Philosophy

Whenever you create a logo then it should recognize the philosophy or conception of your business. So today if your business is about the corporate world then your business logo has to more relevant and appropriate. Similarly on the other hand if you are having a clothing or accessories store then it has be more appealing for your customers which should drive them towards your business.
2. Design Style
Yes, when you want to create a logo you also need to choose your logo style, because there is no one particular style that is right for everyone so you need to choose it wisely. And today there are different styles like-
Classic: Which gives you better staying power and can also help you to reach a wider audience. This classic style will notify people that you are reliable and down to earth.
Retro or vintage: You might have noticed that today few of the top brand use retro or vintage design for their business logo. Using these kind of logo will instantly remind of the past and also evoke tender feelings of nostalgia.
Modern and minimalist: You can also choose the modern and latest logo as per the trend and this will helps your business to get more attention from the younger generation. Not only that using the modern and latest logo will also show the customers that your band is up-to-date.
Fun and quirky: At present it is one of the popular choices for most of the brands out there and using this type of fun and quirky logo will quickly grab the attention of the younger (young at heart) audience. These type of logo uses symbols or illustrations where it will create a positive and friendly vibe on your customers.
3. Iconic and Memorable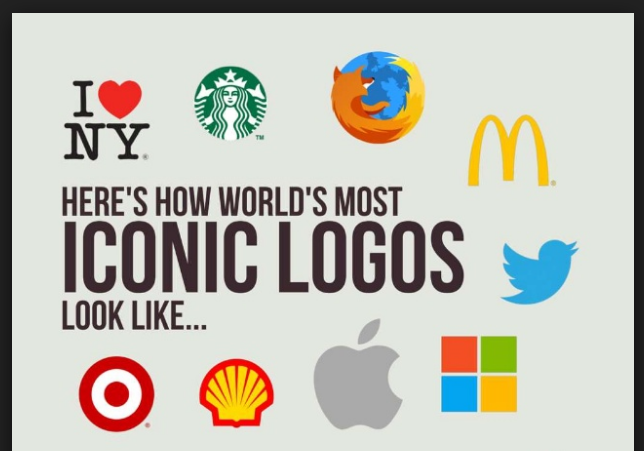 While creating a logo for your business you need to make sure that it has to be iconic and also memorable for all the generations. Because today top brands in the world share one thing that is an "instantly recognizable logo". You should create a logo which synonymous represent your brand. On the other hand a business with poor logo design will affect their brand popularity.
4. Uniqueness
As you know today there are thousands of companies that exist around the world. So now how do you make sure that people will recognize your logo? So one of the best ways to overcome this is by creating a unique logo for your business. All you neeed to do is pick a simple and an eye-catching design. Moreover you will always want a logo that customers will remember and associate with your product or service.
5. Communicates Your Company's Values
One thing you need to consider while designing a logo is that it should communicate your business values. Because sometimes logo will be simple and pretty image with nice colors. But the psychology behind logo design goes much deeper. So a well-designed logo can deliver everything about one's company background. Once you are ready with your logo don't forget to register website domain name with us, We provide free domain name for all startups in India, When they buy hosting plans along with it. HostingRaja is a top domain name registers in India, Our customers have registered more than 1,00,000+ domains so far with us.
How much should I pay for the logo ?
It depends, There are companies charging you from Rs. 2000 to 50,000. You will find service providers in all the ranges. The more you pay, the better the quality of logo or number of revisions.
Generally the logo designing company will have limited number of revisisons on your logo design.
Is there any specific color is suitable for logo ?
Generally go with some bright colors, which is not irritating to the eyes. Bright colors preferred at the same time, it should be pleasing to the eyes.
Can you suggest me some free online tools for creating a logo for me ?
https://www.freelogoservices.com/
https://editor.freelogodesign.org/
https://www.logocrisp.com/logomaker/
https://www.tailorbrands.com/logo-maker
https://www.logogenie.net/
https://www.makelogoonlinefree.com/logomaker/
Some important things to include in logo ?
reflect the brand values of your product or service
clearly be different from your competitors
crystal clear and not too complex, Easy logos are remembered easily
be unique and built from scratch just for you
Quick recall value should be there
Not too complex to understand and remember
Colorful, but at the same time not pleasing also
Can I copy the logo from other company ? (Can I make logo similar to my competitors?)
Never do the mistakes of copying the logo from the competitors. You should not even have your logo similar to your competitors, It is a clear violation of law. More over, It is not ethically correct steal someone's hard work. We never suggest to do it.