How to register a company or business in India
To register a company or firm in India there are many ways and many type of company can be registered in India. The following types of companies can be registered for a startup in India.
We offer free domain for startup when you buy Hosting

Types of Company
Private Ltd Company

Public Ltd Company

Unlimited Company

Sole proprietorship

Partnership

Cooperatives

Limited Liability Partnership(LLP)

Subsidiary Company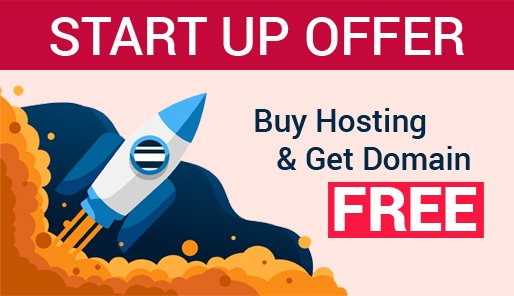 In recent days, MCA (Ministry of corporate affairs) made it very simple to follow the process. About few years ago, Starting a company in India is a tedious and very lengthy process, due to online application and processing, the whole process has become simple nowadays.
There are many companies or individuals who can do the same work for less amount of money such as 3,000 to 5,000 rs. Which is a worth it, rather than you spending time and money.
comparison table of different company types
Types of Company
Sole proprietorship
Partnership firm
LLC
Limited Liability Company
Private Limited
Applicability
Applicability
Applicability
Applicability
1
Company Registration Mandatory
NA
NA
Yes
Yes
2
No of Owners required
1
2
2
2
3
Minimum number of share holders
NA
2
1
1
4
Maximum number of share holders
NA
50
50
200
5
Personally liabale for loans
Yes
Yes
No
No
6
Annual filling with MCA
NA
NA
Yes
Yes
7
Easy mode to start up
Yes
Partnership agreement is helpful
Articles of organization
generally required
Articles of organization generally required
8
Gst Registration (Based on turnover If more than 20L)
Yes
Yes
Yes
Yes
9
ROC Filling
NA
NA
YES
YES
10
Board resolution
NA
Yes
Yes
Yes
11
Directors KYC
YES
YES
YES
YES
12
Legal Statutory
TDS
Yes
Yes
Yes
Yes
PF (Minimum number of employees
Yes
Yes
Yes
Yes
ESI (if salary is less than 21,000/-)
Yes
Yes
Yes
Yes
PT (If salary is more than 15,000/-)
Yes
Yes
Yes
Yes
13
ISORegistration
Yes
Yes
Yes
Yes
14
Income tax returns
Yes
Yes
Yes
Yes
15
Closure of company process. (When you decide to close the company)
Easy
Easy
Medium Complex
Very Complex and Time & Energy consuming process
But in India, I have seen many people who want to start a company, they want to go with a private limited company and unfortunately many mentors don't tell them that it is not a good idea to go with private limited company to start a company in India.

There are lot of legal and government formalities to be followed if you are a private limited company for example every year you need to file your return otherwise there is going to be penalty and a lot of Government procedures to follow up if you are registered as a private limited company. Whereas the same strict policy or procedure are not applicable for sole proprietorship or partnership company.
If you are a small company and if you want to start your business in India I firmly they suggest you to go with the sole proprietorship or partnership company in another case if you don't want in both of them then you can go with a LLP (Limited Liability Partnership).
Before choosing your company name
Before choosing your company name you have to choose your website name or your domain name. You can visit any of the popular web hosting company in India to buy your domain and search for your desired name availability. If that particular name is available, then company may not be registered by others, then you can book the domain. Once you book your domain, then you can go out and prepare all the necessary document needed and register a company.
Once you register a company, those documents can be submitted to bank to open a bank account. Use the bank account for all your company related expenses as a startup you will have more expenses happening at the beginning of the company for those things you should use your bank account only.
After that you can create your website and to go for online payment gateway to receive money from your customers it is very easy to collect money online rather than sending someone to collect money for or receiving a cheque and waiting for few days to clear it.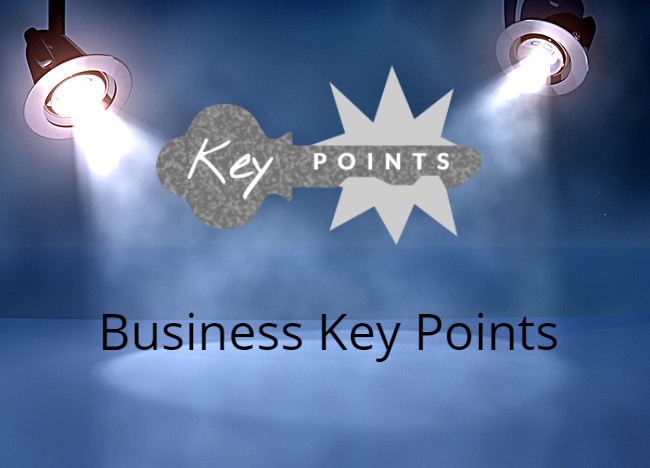 Key Points of private limited companies in India
To start a private limited company, Minimum 2 directors required and maximum is 200 members

You choose around 5 ~ 6 company name and give it to your auditor or whoever does the company registration, they will select some of them best name available and update you

You should have a registered office address

Get a digital signature

Keep in mind that, In a private limited company legal formalities to be followed strictly, which is time and cost consuming

Limited liability – In case of going worst in business, Only business will be affect and you can safeguard your personal assets, Whereas this is not possible with sole-proprietorship or partnership company.
Key Points of sole-proprietorship in India
There is in-fact no registration required to start your sole proprietorship company in India.

IMPORTANT: In sole-proprietorship, Company is not a different entity from business owner. If there is any lose, then it will directly affect the business owner, i.e he is liable to pay any lose.

Minimum one person required to represent the company.

Taxes are applicable as a individual person.

No need to file annual income report with registrar of companies, Like in Private limited or Limited company. But Income tax must be filed based on the Income of the companies.
Documents required registration of sole-proprietorship in India
PAN Card Copy

Copy of Aadhaar Card Or  Voter identity card

Electricity Otherwise water bill Otherwise Telephone bill Otherwise Mobile bill of business premises
This sole-proprietorship company is very popular in India, In fact most of the companies in India are sole-proprietorship. GST registration is very important to start this business.
Key Points of partnership companies in India
Partnership company can be registered or unregistered, But it is strongly suggested to have a company registered. It will be very much useful for financial or legal or any dispute purpose.

Same as  sole-proprietorship, partners are liable to pay any lose or damages.  This is the key point in partnership firms

Minimum two person required to represent the company.

No need to file annual income report with registrar of companies, Like in Private limited or Limited company. But Income tax must be filed based on the Income of the companies.  This is same as sole-proprietorship company.
Documents required for partnership
PAN Card copy

Copy of Aadhaar Card otherwise  Voter identity card

Telephone/ Mobile Bill/ Electricity/ Gas Bill
Partnership company is same as sole-proprietorship in all the way, Except that, It is run by multiple people.
In practical, The following ways will hurt the private limited companies and its directors.
Directors or shareholders can not take money from company as they want it or whenever they want it. It is allowed in private limited company, Whereas the same thing is allowed in sole-proprietorship or partnership company.

Director is not allowed take loan from company. I.e you can not withdraw money in form of loans.

You can take money from company Only if it is profitable, subject to tax and law policy

Company can not take loan from third party or another company
Very Important : It is very easy to start a business in India, But closing the business in India is very very difficult and lots of hardwork and lots of paperwork is needed.  In fact, This is a single most reason to avoid private limited company.
Other things to take care when starting a business in India
Finding a suitable domain name and registering the domain name from a leading providers

Laws are different from each state to state, You need to check with proper lawyers

It is always better to check with other business owners who has done a similar business in past or doing it. Having face to face meeting will help mostly.

Shop and Establishment Act is to provide statutory obligation and rights to employees and employers

Applying GST and filing of GST on time without fail.

Employees provident fund – Mandatory for companies which employing more than 19 people.

Employee state Insurance Scheme
 Some of the most frequently asked questions about company registration and starting a company 
Should I register a company If it is still under beta development or not making a profit.
The answer to this question is, Yes, You should. Why ? When you register a company and open a bank account, You should do all the company related expenses using your company bank account and not using your personal bank account. When your company start making a profit, you can adjust your profit towards the tax payable. Or when you exit from the company, You can reduce the tax as per the investment done. You can check with your audior about the same.
I am a NRI, Can I invest money in a partnership company, Run by my friend ?
Yes, You can. In fact, This is good move for many people. Many people who earns money in USA/UK want to invest their money using their trusted friends or relatives. But, you need to check with consultant or any efficient CAs about taking money out.
What is the maximum amount of partners allowed in a partnership company ?
Generally partnershipm companies are started with few people, or maximum 5 people. When more partners are involved business generally, It leads to failure due to difference in opinion. But as per Indian governemnt rule, there can be of maximum 50 partners in any partnership company.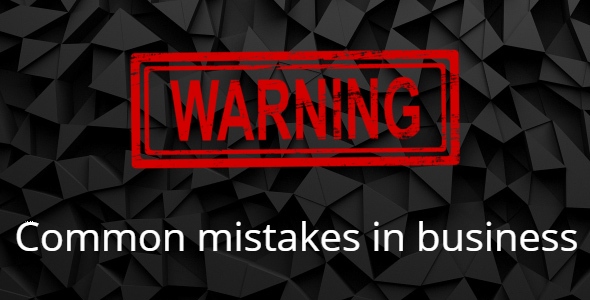 Common mistakes / pitfalls when starting or doing business in India
1. Starting the business with wrong partners. Check or talk to business owners who closed their business, The main reason for any business to fail is, Joining hands with wrong partners.
2. Starting the business without enough capitals. Many people start the business without enough money to sustain for another 2 or 3 years, When you have less money and you can survive in business only for few minutes then in this case most likely the company will fail. Generally company needs to 2 to 3 years to establish themselves, So when you start any business you should have enough money to cover your expenditures for next 2 to 3 years.
3. Most of the companies who start with some unique product or any idea for any services they fail to have decent growth rate in the every quarters. If you do not have enough growth in your business then most likely the business tend fail.
4. Nowadays it has become a fashion to start a business and being an entrepreneur. It is not so easy to start a business and be successful in your business career, many people start the business without doing any proper market research. When you do your proper market research then you come to know about your competitor's pricing model, business model, selling strategies without doing any proper market research if you start your business it will mostly fail.
5. No proper team. – Team is the most important part of any business to be a successful company you need to have a good mixture of team in technology, sales, business operation and financial. If you don't have a team of people who are expert in various Technologies then the company may not scale at better rate and the company growth will be very minimal.
6. Too much focus on technology and product development rather than focusing on marketing and sales company has to focus more on marketing and sales because these teams are the section will drive growth and make revenue for the companies.
How to avoid problem in partnership company
Most of the partnership company fails in India or any where in the world, due to mis-communication or problems between partners. You may start your business with your close friends and relatives, Initially everything will look better and very good. But problem comes, When business faces cash-flow challengres or when anyone of the partner is not contributing up to the expectation of the other partner/s.
1. Create a partnership agreement between partners, Very important point and try to get it registered.
2. Clearly mention what should be the investment from each partner and duration and time/date of the investment
3. Clearly mention the work profile and expected outcome of the each partner if they are working in the company. Duty of the partner has to be mentioned clearly.
4. In partnership company, each partner is liable to pay any loans or lose occured in the company, that should also be mentioned in the document
5. The exit plan, has to be mentioned clearly
6. You need to mention this points also, How to handle
*) In case of cash flow problem
*) Conflict in duty of the partners
*) What If one partner wants to exit
*) Remuneration details
*) Profit sharing ratio and Investment ratio
*) Records and accounts manintenance
*) Restrictions on Partners
*) How to handle the Intellectual property rights
*) Clause to take care of Confidentiality violation
*) No competition & Expulsion
Apart from these points, most of the other default points will be taken care by the lawyer or auditor who drafts the agreement for you. Other you can Google search "Partnership agreement India" and then discuss with partner and make a one.
Conclusion :
If you want to start a company in India, you have to start as  sole-proprietorship or partnership company. Once you reach a good momentum in your business, Or rich in cash flow and profits, then you can start it as a private limited company.