How can I select the suitable website hosting service provider for my website?
Website hosting is the place where you host your website. It is a form of web hosting service and it enables the people and organization to make their own Web page and access the website with the help of internet. It will help your site to be live and help the users to access the required information. Usually, website hosting is offered by the organizations that lease the space on their server and provide Internet connectivity with the help of data center.
Before selecting the website hosting provider you need to question yourself like:
1) What is the budget for hosting your website?
2) How much of resources do you require?
3) What type of website are you going to create?
4) Which operating system is required for your website?
5) Are you capable of managing the server by yourself?
6) Where should be the server situated?
7) What is the minimum traffic you are expecting from your website?
There are mainly four types of hosting services available, you can choose any of the hosting services based on your website requirements:
1) Shared hosting: It will allow you to access only a certain amount of resources on a server as you will be sharing the server with different other people. Mostly shared hosting will be suitable for beginners and low budget websites.
2) Virtual Server: VPS is similar to the shared hosting. A VPS is a virtual private server and it takes resources from the shared server but offers you with more resources and more of control. Virtual Machine will be the right choice for small and medium businesses.
3) Dedicated hosting: In this type of hosting you will be provided with the entire server and it will belong only to your website. Most probably dedicated servers are expensive and at the same time it is very powerful, and it's a right choice for huge organizations, e-commerce websites, and for high budget websites.
4)Cloud Server: It is similar to the Virtual Private Server, as VPS takes the resources from one server, but Cloud servers take the resources from the entire network of them. Cloud servers are versatile and permit you to simply manage huge traffic. Cloud servers are the right choice for online publishers and websites with good traffic.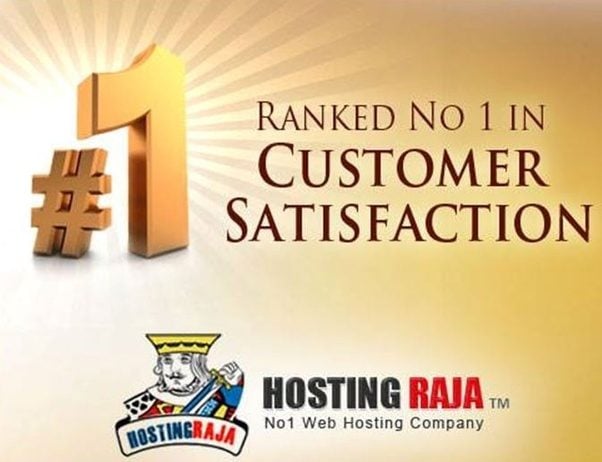 HostingRaja website hosting services:
HostingRaja is one of the leading website hosting service providers in India. We provide all types of hosting services like Shared, VPS, Cloud, Dedicated, Premium and much more of hosting services. Our services come with both Linux and Windows operating system. Our valuable clients who have undertaken our services considered us the best website hosting service provider in India. Appreciation by the client is the best award for our services and it is the inspiration for us to offer much more of best services.
Some of the benefits of choosing HostingRaja website hosting services:
1)All our web hosting plans come with email, FTP, and sub-domains.
2) Custom plans based on the customer requirements.
3) There are no any hidden cost or no setup fee and also no extra payments
4)We also provide 24/7 Technical support and Guaranteed 99.9% uptime
5) Our web hosting plans are capable of supporting CMS like WordPress, Drupal, Joomla, Magento and much more.