Effects of Hosting on Search Engine Rankings
How your hosting can affect your SEO ranking in Google search
Hosting is an important factor for a website to rank on Google apart from other website optimisations tactics. The company you choose for hosting will have an impact on where you will be ranked in search engines. It doesn't mean that choosing the right web hosting company will give a guaranteed ranking boost but surely it will have help you to avoid many negative effects on your website. Hence price shouldn't be the only factor while choosing a web host.
One of the most common web hosting package which majority of the people opt is a shared hosting package. The primary reason to choose a shared hosting package is the low cost of the package. If you are concerned if the SEO affects the SEO rankings then this concern is a genuine concern. We will discuss some of the major points here:
Loading Time - The speed of the website with which it loads for a user, plays an important role in the search engine rankings. Suppose your website is on a shared server, this would mean that your website is hosted with many other websites. If there are few websites on the server with which your website is sharing the resources and those websites are flooded with visitors. This would impact your website as well, your website speed will fail drastically.
Now comes the role of the web host. We at HostingRaja make sure that the server resources are distributed efficiently. Suppose even if your index page loads slow, this would mean that your website visitors will leave the website very early. Bounce rate of the website is another important factor which impacts the website ranking and speed. One must always make sure that the landing page are loaded speedily to make the website rank better on search engines. Google penalises the website for slower loading pages and higher bounce rate.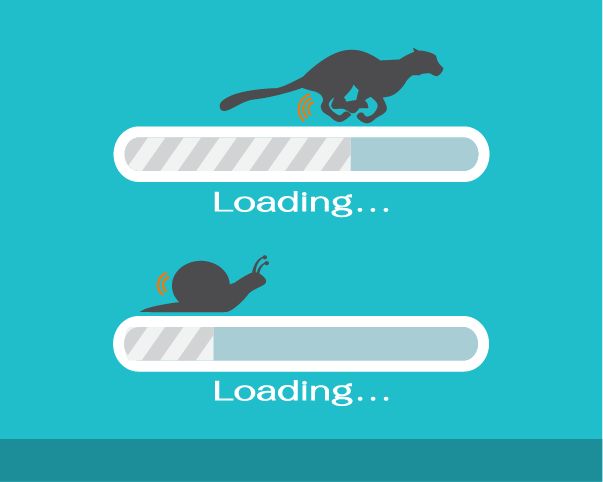 Uptime/Downtime of the Website - The website uptime and downtime plays a major role in search rankings. "If you choose our Web Hosting packages we make sure your website is up and running for 365 days without any downtime. " A google spider can crawl the website at point of the time during day or night. When the google spider is crawling your website and the spider finds your website down or with slow loading time, it can negatively impact the ranking of your website.
If the downtime happens regularly your website might be flagged as unreliable hence making your website loose rankings in a major way. Here at HostingRaja you will be provided with a guaranteed uptime of 99.99% uptime.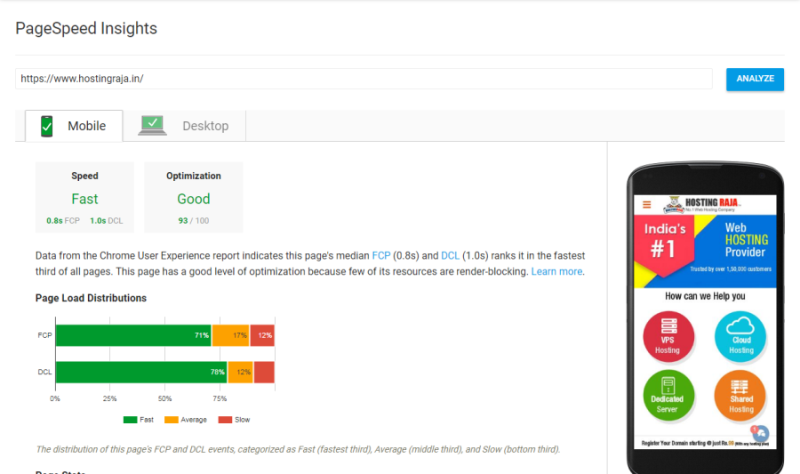 Server Location - Server location is another important factor which decides the search engine rankings of your website. You will achieve better rankings in search results where the servers are located. Hence you should always choose an Hosting provider where your targeted visitors are. That's the reason why HostingRaja is favorite hosting brand among Indian customers as we help our Indian customers to rank better on Indian search engines as our Servers are located in India.
Google Indexing - Google has certain limitations especially when it comes to indexing of the website. Google indexing happens according to IP addresses. Hence if you are on a shared hosting server with loads of websites on it, you can be sure that your website will be taken more time for indexing. This can delay the result you might need to know if you have made any changes to your website.
These are some of the main and important factors of how can a Hosting affect the Search Rankings of a website. You can always trust HostingRaja for better performance of your website especially when it comes to Search Engine Rankings.